108 Buddhist Movies
A detailed and information-rich list of information compiled by
Dr. Ronald S. Green
Coastal Carolina University
1. Dramatic films (excluding bio-flicks) with overt Buddhist themes (by release or completion date)
---
Kūkai - The Legend of the Demon Cat (空海-KU-KAI-美しき王妃の謎, Directed by Chen Kaige, China/Hong Kong/Japan, Language: Mandarin, 2017.)

Until Tomorrow, War is a Crime

(Ashita e Sensou wa Saiaku de Aru) (

Fuji Yoshiyuki

,

Japan

, 2017 )

Historical Drama
This is a drama about the antiwar activites of the Buddhist priest Takenaka Shōgen during WWII and the social repercussions he suffered. Takenaka was born in 1867. He studied at Tōyō University and Ōtani University (as they are now called) He was an Ōtani Shinshū monk.
Hema Hema: Sing Me a Song While I Wait
(
Khyentse Norbu
,
USA
, 2016 )
Drama, Mystery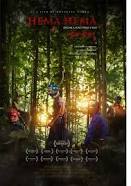 Somewhere deep in a forest of Bhutan, there is a gathering every twelve years of men and women chosen by the Old Man to enjoy a few days of anonymity. Masked silhouettes participate in rituals, performances and dances. Faceless, the men and the women allow themselves to be lascivious, playful and daring. One man attends this event for the first time and enters the experience like a new born. He stumbles clumsily through the first days, but quickly adapts, and when he spots Red Wrathful, he becomes totally intoxicated with her. But his desire will lead him down a dangerous path.
Grüße aus Fukushima
(also called
Fukushima Mon Amour
and
Greetings from Fukushima
,
Doris Dörrie
,
Germany
, 2016)
drama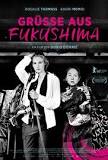 A young German woman bonds with an elderly Japanese woman while touring the Fukushima region of Japan in the aftermath of the 2011 earthquake.
Golden Kingdom
(
Brian Perkins
,
USA
, 2015)
drama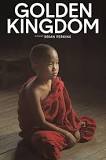 The head monk of a Buddhist monastery in a remote part of Northeast Burma departs on a long journey from which he may never return, leaving young novice monks alone in the middle of the forest. On their own, strange and magical begin to happen.
Abraxas
(
Naoki Katō
,
Japan
, 2010)
comedy, drama

A Japanese Zen Buddhist continues in his secular attachment to punk rock. His master suggests he perform a live concert. The film was shown in the World Cinema Dramatic Competition at Sundance in 2011.
Based on a novel by award-winning author and Zen Buddhist priest Sōkyū Gen'yū (玄侑宗久).
In the Shadow of the Naga
(
Nak prok
,
Nasorn Panungkasiri
,
Thailand
, 2010, completed 2008)
horror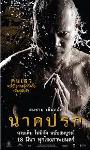 Three criminals become Buddhist monks in order to recover stolen goods buried beneath a temple.
Release of this film was delayed due to protests by Buddhists.
Phobia 2
(
various directors
,
Thailand
, 2009)
horror

Five horror film segments by different directors. One segment, "The Novice," is about a fourteen year-old boy whose mother makes him become a monk after he is caught being a thief. Thinking this would free him from suspicion, he joins the monastic order and continues his lifestyle. He faces the karmic consequences of this.
Okuribito
(English title:
Departures
.
Yôjirô Takita
,
Japan
, 2008)
drama

Based on ideas from Jodo Shinshu in Japan, as told in the book Coffinman: The Journal of a Buddhist Mortician by Shinmon Aoki, 2004. Encoffiners prepare corpses and families of the departed. It received the 2009 Academy Award for Best Foreign Language Film.
God Man Dog
(
Singing Chen
,
Taiwan
, 2008)
drama

Chance and karmic interactions of five individuals from different social-economic backgrouds are depicted in scenes of alcoholism, postpartum depression, religious desperation, compassion and redemption.
Only the Way
(
Dang Tak-Wing
,
Hong Kong
, 2008 )
drama

A washed-out songwriter's bad karma begins to catch up with him. His life goes into free fall as his girlfriend leaves him, his career goes downhill, and his mother passes away. All these setbacks make him live in even greater spite of the world until he encounters a Temple Street vendor who introduces him to Buddhism.
The Coffin
(
Ekachai Uekrongtham
,
USA
, 2008)
horror

Following a Thai custom aimed at cheating death and ridding oneself of bad karma, a man who lies in a coffin for an evening has a series of terrifying experiences.
12 Lotus
(
Royston Tan
,
Singapore
, 2008)
musical

Also called 1028 (or Ten 28), 12 Lotus is a musical. A girl steals an image of the Bodhisattva Guanyin and cares for it. The lead actor, Qi Yu Wu, was himself named Guan Yin in Royston Tan's previous film, 881.
Un Buda
(
Diego Rafecas
,
Argentina
, 2005)
drama

In Argentina, two brothers are orphaned as children when their parents are killed. As adults one becomes a skilled Buddhist practitioner, the other a university philosophy professor, influenced by their father and mother respectively.
Ghost of Mae Nak (Mark Duffield, Thailand, 2005) horror

From a Thai legend about a wife who dies in childbirth but refuses to leave her husband. Buddhist priests work to exorcise her relentless ghost. The story is also told in the Thai film Nang Nak, 1999 (see below).

A Chinese Tall Story (Jeffrey Lau, Hong Kong, 2005) science fiction

Based on Journey to the West (sometimes called Monkey in English), which was also the model for the Dragonball anamation series. The story takes place in the younger days of the famous Chinese monk Tripitaka (Xuangzang) and tells of the relationship between a monk and an alien.

Zen Noir (Marc Rosenbush, USA, 2004) comedy

A detective investigates what seems to be a murder at a California Zen temple.

I Heart Huckabees (David O. Russell, USA, 2004) drama

Jason Schwartzman, Dustin Hoffman, Lily Tomlin. A man hires "existential detectives" to investigate his life. According to the director's commentary, ideas in the story are based on his college classes under noted Buddhologist Robert Thurman, who also serves as the model for Dustin Hoffman's detective character.

The Simpsons episode 332 (19th episode in season 15) "Simple Simpson" , (Jim Reardon, USA, 2004) comedy

Homer becomes a superhero, "The Pie Man," throwing pies in the faces of the deserving. Mr. Burns unmasks him and puts him to work for evil. As a part of this plan, The Pie Man is ordered to pie the Dalai Lama. Because Lisa has become a Buddhist, Homer is conscious stricken. The Dalai Lama is depicted making jokes and flying.

Ok Baytong (Nonzee Nimibutr, Thailand, 2003) drama

A Thai Buddhist monk leaves the temple where he has lived since he was five, after learning his sister has been killed by insurgents. He learns to live in the secular world and meets Muslims in south Thailand.

Travelers and Magicians (Khyentse Norbu, Bhutan, 2003) drama

This movie is among the first to take a Himalayan Buddhist perspective (Wikipedia). Written and directed by Khyentse Norbu, the Tibetan Buddhist Lama who also directed The Cup

Spring, Summer, Fall, Winter and Spring (Ki-duk Kim, Korea, 2003) drama

With Yeong-su Oh, Ki-duk Kim, Young-min Kim. The story takes place on an isolated lake, where an old monk lives in a small floating-island temple.

Hollywood Buddha (Philippe Caland, USA, 2003) drama

This is the story of Philippe, a down and out European film producer, who lives in a tent in the shadow of his unfinished house in Brentwood. Philippe is struggling to sell a film he made five years ago to foreign distributors. Nearly broke, and on the verge of eviction, he seeks spiritual help from Master Atchoum, a Buddhist Guru. Master Atchoum pushes him into practicing Buddhism and convinces him to buy an expensive metal sculpture of Buddha.

The release of this film was cancelled because Buddhists protested about the poster (left) and the content of the film. It will be released in the Fall 2009 as a part of a trilogy titled "buddha, karma and the gypsy".

The Anniversary (Ham Tran, USA, 2003), 28 minutes.

A Vietnamese monk is haunted by his memories of war and betrayal on the anniversary of his brother's death. Winner of 25 international awards and the USA Film Festival award for Best Short Film. Semi-finalist for a 2004 Academy Award.

Running On Karma (Johnnie To and Ka-Fai Wai, Hong Kong, 2003) drama

Big is an ex-martial artist monk who has turned body-builder. He has the ability to see karmic connections. He befriends a female cop and helps her solve cases with his visions and fighting skills. But it is her destiny that really concerns him most.

Samsara (Pan Nalin, An independent Italy/France/Indian/German: Tibetan with English Subtitles film, 2001) drama

A spiritual love-story set in the majestic landscape of Ladakh, Himalayas. Samsara is a quest; one man's struggle to find spiritual Enlightenment by renouncing the world, and one woman's struggle to keep her enlightened love and life in the world. But their destiny turns, twists and comes to a surprising end. Directed by Pan Nalin. With Shawn Ku, Christy Chung, Neelesha BaVora. Pan Nalin is also director of the award-winning documentary Ayureveda-Art of Being.

Echos of Enlightenment (Daniel J. Coplan, USA, 2001) drama

Allegedly inspired by the "Skill-in-means" chapter of the Lotus Sutra, which is referenced in the film.

King of the Hill season 4, episode 18, "Won't You Pimai Neighbor?" (Boo Hwan Lim and Kyoung Hee Lim, USA, 2000) animated comedy


In apparent parody of the Kundun story wherein the infant Lhamo Döndrub is identified as the Fourteenth Dalai Lama, Bobby is examined as a potential Lama.

Enlightenment Guaranteed (Doris Dörrie, Germany, 2000) comedy

Dörrie creates a comic work about two brothers who travel to Japan for a retreat in a Zen monastery in hopes of getting their screwed-up lives back together.

The Cup (Phörpa, Khyentse Norbu, Bhutan, 1999) drama

Young monks scheme to watch the World Cup in a Tibetan temple in exile in India. Written and directed by Tibetan Buddhist Lama Khyentse Norbu

Ghost Dog: The Way of the Samurai (Jim Jarmusch, France, 1999) drama

A hitman models himself after Buddhist-inspired Samurai philosophy.

Himalaya or Himalaya - l'enfance d'un chef (Eric Valli, France/Switzerland/U.K./Nepal, 1999) drama

"Elemental, sweeping, and often majestic, this is both an engaging drama and a labor of love in tribute to the Buddhist, semi-nomadic people of the Dolpo, a remote region deep in the interior of the northwest Himalayas." — Wally Hammond, Time Out. Funded through France-based corporations. It was the first Nepalese film to be nominated in the Best Foreign Film category at the 72nd Academy Awards.

Nang Nak (Nonzee Nimibutr, Thailand, 1999) horror

Local monks struggle with the ghost of a women who refuses to be parted from her husband in death. The story is also told in the Thai film "The Ghost of Mae Nak, 2005 (see above).

Hwaomgyong (also called Hwaomkyong. English title: Passage to Buddha . Sun-Woo Jang, Korea, 1993) drama

A boy travels seeking to understand life. Based on similar events in the Avatamsaka Sutra. Some say this is the best Korean film on Buddhism to date.

Little Buddha (Bernardo Bertolucci, U.K./France, 1993) drama

Shot on location in Nepal and Bhutan, "Bertolucci's sincere, even rhapsodic, study of Buddhist history and modern-day reincarnation is a visual delight." — The Film Journal Keanu Reeves stars as Siddhartha

Come, Come, Come, Upward (Korean title: Aje aje bara aje, Im Kwon-taek, South Korea, 1989) drama

Sun Nyog becomes a Buddhist nun and attempts to disentangle herself from a suicidal alcoholic she once saved.

Why Has Bodhi-Dharma Left for the East? (Yong-Kyun Bae, South Korea, 1989) drama

Bae is an extraordinary stylist whose understanding of cinema's relationship to intuitive knowledge gives this film its revelatory quality, and shows us the promise of potential knowledge in everyday incidents.

Fancy Dance (Masayuki Suo, Japan, 1987) comedy

Yohei, a punk rocker, has to become a Buddhist monk in order to inherit a mountain temple. Yohei though initially rebelling against the tough monastic discipline learns to adjust. Then his girlfriend shows up, enticing him to return to his rock 'n' roll roots.

Eros Eterna (Kōji Wakamatsu, Japan, 1977) fantasy

Director Kōji Wakamatsu made many films about sexual "transgression" and women who wanted to die. In this one, a women is cursed by being the reincarnation of Happyaku Bhikkhuni (Eight-hundred year-old Buddhist nun), although at one point she says she has been alive 1200 years. She spends her life helping others, but must suffer from seeing all the people she cares about die. The Japanese title of the film, Seibo Kannon daibosatsu, means Holy Mother Great Bodhisattva of Compassion and Kannon's iconography is mixed with that of Happyaku Bhikkhuni. The main help she offers comes through sex, which she has with the village pervert out of compassion, a blind girl who plays the biwa, a boy in middle school, and others. This is neither a trait of the Bodhisattva Kannon or Happyaku Bhikkhuni, although female Bodhisattvas who save people through sex can be found in the Avataṃsaka Sūtra.

Kung Fu (television series, 1972-1975) and The Way of the Tiger, the Sign of the Dragon, its feature-length pilot (Jerry Thorpe, USA, 1972, ) 74 mins. drama

David Carradine stars as Kwai Chang Caine, a Chinese-American Buddhist priest, trained in the Dharma and martial arts in China's famous Shaolin Temple. Caine travels around the American wild west in the 19th century, philosophizing, righting wrongs, attempting to spread peace and inevitably kicking bad-guy butts.

Siddhartha (Conrad Rooks, Sweden, 1972) drama

The story of a young Indian who embarks upon a journey to find the meaning of existence. Based on the novel by Hermann Hesse.

The Burmese Harp (J. Biruma no tategoto, Dir. Kon Ichikawa, Japan, 1956) drama

At the end of WWII, a soldier of the Japanese army escapes capture by pretending to be a Burmese Buddhist with surprising consequences.

Lost Horizon (Frank Capra, USA, 1937) drama

After a plane crash in the Himalayas, a small group of civilians explore the fabled kingdom of Shangri-La, a seductive escape from the realities of World War II.

Broken Blossoms (D.W. Griffith, USA, 1919) drama

A Chinese Buddhist travels to London to teach the Dharma. There he discovers harsh realities of everyday life and gives up his broad ambition. Applying his principles on an individual level, he meets a local girl who is abused by her father and tries to help her.
2. Dramatic biographies of Buddhists
Zen (

Banmei Takahashi

,

Japan

, 2009)

drama

A biopic on the life of Dōgen (1200-1253 CE), founder of Japanese Sōtō Zen. Japan Times review: http://search.japantimes.co.jp/cgi-bin/ff20090116a3.html Japanese with English and other subtitles.

Recalling a Buddha: Memories of HH Karmapa XVI (

Gregg Eller

,

USA

, 2006)

drama

The life story of His Holiness Karmapa XVI is told by those close to him in Tibet.

Not only was a Buddha recalled but so was the film. Likely because of complaints about production and content quality (see reviews on Amazon, etc.), the filmmakers decided to rework it.

Milarepa (

Neten Chokling

,

Bhutan

, 2006)

drama




Dramatization of the life of the famous Tibetan saint Milarepa (c. 1052 – c. 1135 CE). The director, Neten Chokling, is a Tibetan Buddhist priest. He also acted in Khyentse Rinpoche's films The Cup (1999) and Travellers and Magicians (2003).

Angry Monk: Reflections on Tibet (

Luc Schaedler

,

Switzerland

, 2005)

drama

A movie about Gendun Choephel (1903-1951), a legendary Tibetan Buddhist. See full description at http://icarusfilms.com/new2006/angr.html

Kundun (

Martin Scorsese

,

USA

, 1997)

drama

Dramatic biography about the life of the 14th Dalai Lama

Seven Years in Tibet (

Jean-Jacques Annaud

,

USA

, 1997)

drama

True story of Heinrich Harrer, an Austrian mountain climber who became friends with the Dalai Lama at the time of China's takeover of Tibet.

Kūkai (

Setō Junya

,

Japan

, 1984)

drama

Currently in Japanese with no foreign subtitles. But if you know the basics of his life story it's easy to follow. The film was nominated for five Japanese Academy Awards as follows. Best Actor: Kin'ya Kitaōji; Best Screenplay: Akira Hayasaka; Best Art Direction: Norimichi Igawa; Best Music Score: Stomu Yamashta, and Best Sound: Kiyoshige Hirai.

Nichiren and the Great Mongol Invasion (J. Nichiren to moko daishurai.

Kunio Watanabe

,

Japan

, 1958)

drama

Japanese with English subtitles.

3. Dramatic films with themes identified as Buddhist.
Her (

Spike Jonze

,

USA

, 2014)

Drama, Romance, Sci-Fi

A number of critics say this AI's development occurs in yogic progression as described by Alan Watts, whose voice is depicted as a character in the film. See, for example, https://www.huffingtonpost.com/philip-goldberg/alan-watts-reborn-in-her_b_4848864.html

3-Iron (original Korean title means Empty Houses.

Kim Ki-duk

,

South Korea

, 2004)

drama

The plot revolves around the relationship between a young drifter (a kind of modern-day śramana) and a battered housewife. The film is notable for the lack of dialogue between its two main characters.

Waking Life (

Richard Linklater

,

USA

, 2001)

drama

A very trippy and dream-like movie that Richard Linklater shot with digital video and then rotoscoped to look like an animated work. The main character comes to realize that he is stuck in a dream, just as Buddhism suggests (although Buddhism is not mentioned). There is much talk among the characters about Lucid Dreaming and this is a very good film to watch if you are interested in that topic. If you like this movie, you should also check out Richard Linklater's A Scanner Darkly, his adaptation of a Philip K. Dick writing, also rotoscoped and also about life as a dream-like illusion.

See the chapter on Waking Life in Buddhism Goes to the Movies.

After Life (Wandâfuru raifu,

Hirokazu Kore-eda

,

Japan

, 1999)

drama

After people die, they spend a week with counselors, also dead, who help them pick one memory they can take to eternity. They describe the memory to the staff who work with a crew to film it and screen it at week's end; eternity follows.

Also see the 2010 American remake of After Life with Liam Neeson: http://amzn.to/2wfgs3E

Fearless (

Peter Weir

,

USA

, 1993)

drama

Inspired by the story of an airplane crash survivor, Max (Jeff Bridges), who is incapable of coping with life, finds comfort in another survivor, Carla (Rosie Perez). Weir describes, "when the aircraft crashes [Max] discovers a wonderful treasure: an almost ecstatic acceptance of death, a glimmer of eternity." — Berlin Film Festival

The Matrix (

Andy and Larry Wachowski

,

USA

, 1999)

Science fiction

Since it's premier "in 1999, its strength as metaphor has only increased... The monopolization of information by vast corporations; the substitution of an agreed-on fiction, imposed from above; the sense that we have lost control not only of our fate but of our small sense of what's real-all these things can seem like part of ordinary life now." — Adam Gopnik, New Yorker

Fight Club (

David Fincher

,

USA

, 1999)

action

Analyzed by critics as a man's philosophical struggle with himself, progressing along the lines of the Buddha's Four Noble Truths and Eightfold Path. For a discussion of this, see the chapter in Buddhism Goes to the Movies.

Tokyo Story (

Yasujiro Ozu

,

Japan

, 1953)

drama

This simple, sad story of the gap between generations in a Japanese family revealed to Western viewers the poetic acuteness of Ozu's style. "Wonderful....One of the manifest miracles of cinema." — The New Yorker

Dreams also called Akira Kurosawa's Dreams (

Akira Kurosawa

,

Japan

, 1990)

drama

The film consists of eight dreamy sequences inspired by reoccuring dreams that Kurosawa had, including one related to Buddhist hells.

Point Break (

Kathryn Bigelow

,

USA

, 1991)

drama

Bank robber/surfer/skydivers led by a free-spirit called Bodhi/Bodhisattva are hunted by a federal agent who learns about life from them. "It's a killer rush."

Also see the 2015 remake of Point Break.

My Dinner With André (

Louis Malle

,

USA

, 1981)

drama

"It's like a mad tea party or a mad, modern Platonic dialogue about the meaning of life... Malle creat[es] the illusion that we are simply listening in on the dinnertime conversation of the playwright Wallace Shawn and the former avant-garde theater director André Gregory." — Pauline Kael, 5001 Nights at the Movies. ...But is it Buddhistic? Hum...

The Hitchhiker's Guide to the Galaxy (

Garth Jennings

USA

, 2005)

Science fiction

A science fiction comedy about a guy who, just before the world ends, finds an esoteric guide to the universe. But again, is it really Buddhistic as some people have claimed. If so, it's hard to see.

Jacob's Ladder (

Adrian Lyne

,

USA

, 1990)

drama

A man wounded in Vietnam continues to live a nightmare in New York. His path of intrigue and horror seemingly leads to hell or heaven. Allegedly based in some part on the Tibetan Book of the Dead (Bardo Thodol). This is actually a pretty good movie that doesn't get enough attention.

Angulimala (

Sutape Tunnirut

,

Thailand

, 2003)

horror

Based on a Jataka. Believing people seek release from suffering, Angulimala tries to kill 1000 people for his own spiritual merit. After an hour and a half of murder and mayhem, Angulimala meets the Buddha and lives a converted live for the last 10 minutes of the film.
4. Documentary films on aspects of Buddhism
How to Cook Your Life (Doris Dörrie,Germany and USA, 2007) documentary
A Zen priest in San Francisco and cookbook author use Zen Buddhism and cooking to relate to everyday life. By the director of Enlightenment Guaranteed (see above).

Words of My Perfect Teacher (Lesley Ann Patten, Canada, 2003) documentary
Documentary filmmaker Lesley Ann Patten turns the camera on her guru, Khyentse Norbu, one of the world's most admired Buddhist teachers, and accomplished filmmaker (The Cup, see above). An honest, witty, autobiographical exploration of the human drive to be inspired. — Elan Mastai, Vancouver Int'l Film Festival 2003

10 Questions for The Dalai Lama (Rick Ray, USA, 2006) documentary
Filmmaker Rick Ray is allow to ask the Dalai Lama ten questions of his choosing.

The Yogis of Tibet (Jeffrey M. Pill, USA, 2002) documentary
Documentary showing Tibetan Buddhists discussing ideas and demonstrating practices.

The Reincarnation of Khensur Rinpoche (Tenzing Sonam, Ritu Sarin, U.K., 1991) documentary
Documentary on a life of devotion, and the continuity of Tibetan culture in exile. A disciple searches for the child who is the reincarnation of the late Khenshur Rinpoche.

Doing Time, Doing Vipassana (Eilona Ariel and Ayelet Menahemi, USA, 1997, 52 minutes) documentary
A documentary about teaching Mindfulness Meditation in a prison in India.

The Dhamma Brothers (Andrew Kukura and Jenny Phillips, USA, 2008) documentary
A documentary about doing Mindfulness Meditation in an overcrowded maximum-security prison in Alabama.

The Marathon Monks of Mount Hiei (Christopher J. Hayden, USA, 1993) documentary
A documentary look at the extreme marathon training of monk Tanno Kakudo. In fascinating detail the film depicts his death-defying fast, vegetarian training diet, handmade straw running shoes, and ritual feats of endurance.

On the Road with the Red God Machhendranath
(
Kesang Tseten
,
Japan
, 2005)
documentary
Documents the periodic trek of a large image of Machhendranath in Nepal.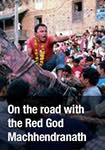 The Giant Buddhas (Christian Frei, Germany, 2006) documentary
Investigation of the destruction by the Taliban of the huge Buddha cliff carving in Afghanistan.

The Message of the Tibetans
(
Arnaud Desjardins
,
France
, 1963, 104 minutes)
documentary
The Tibetan Book of the Dead: A Way of Life
(
Barrie McLean
, 1994, 46 minutes)
documentary
with Leonard Cohen, The Dalai Lama, and Ram Dass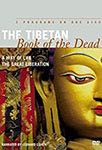 Footprint of the Buddha
(
Time/Life
: also part of the "Long Search series. Although this series was done in the early 1970s, it remains a good one, packing a lot of nice visuals and explanations into each 52-minute segment)
documentary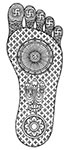 The Long Search - Land of the Disappearing Buddha
(
Time/Life
; part of the "Long Search series)
1977 documentary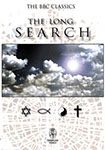 To the Land of Bliss (Wen-jie Qin, 2002, 47 min.) documentary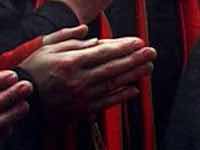 "An intimate portrayal of the Chinese Pure Land Buddhist way of dying and living. In 1998, the filmmaker/anthropologist Wen-jie Qin returned to her home region in Sichuan Province in southwest China to research the post-Mao revival of Buddhism. During her fieldwork on the sacred mountain Emei, an eminent monk named Jue Chang passed away. People in the community laughed and cried at the departure of their beloved teacher. They gathered to escort his body through a rite of fire and to observe his consciousness rise to a paradise known as the Land of Bliss of Amita Buddha."
Distribution: Documentary Educational Resources
http://www.der.org/films/to-the-land-of-bliss.html
Description: "To the Land of Bliss is an intimate portrayal of the
Chinese Pure Land Buddhist way of dying and living. In 1998, the
filmmaker/anthropologist Wen-jie Qin returned to her home region in
Sichuan Province in southwest China to research the post-Mao
revival of Buddhism. During her fieldwork on the sacred mountain
Emei, an eminent monk named Jue Chang passed away. People in the
community laughed and cried at the departure of their beloved
teacher. They gathered to escort his body through a rite of fire
and to observe his consciousness rise to a paradise known as the
Land of Bliss of Amita Buddha."
Comment: Buddhism in contemporary China through an anthropological study of hagiography in the
making. Brilliantly balances the "elite" and "popular" interpretations of Buddhist doctrine, the death of a patriarch,
and the power of relics.
Zen Center: portrait of an American Zen community
(
Lou Hawthorne
, written and produced by Ann Cushman, 1987. 53 min., Miracle Productions, Albuquerque, N.M.)
documentary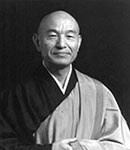 It's an examination of ZCLA, but it was made right when the sex and
alcohol scandal was going down there. So you get a pretty ugly and
pretty fascinating "portrait." Given the scandals at so many other
Buddhist centers (including another at ZCLA!), this film is
important viewing for specialists and practitioners, though not for
survey courses.
Becoming the Buddha in LA
(
Michael Camerini
,
USA
, 1993, 57 mins.)
The film gives tastes of several flavors of Buddhism in
America--and not white folks sitting zazen, either. It shows some
white talking heads (Gary Snyder, Joseph Goldstein, Ken McLeod),
but the practitioners are from several Asian-American communities
around LA. All in all, a very nice balance of framing the practice
and showing the practice.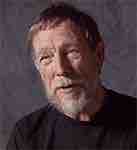 Discovering Buddhism
(
Christina Lundberg
, 2004, 343 min.)
documentary
Richard Gere; Keanu Reeves; Dalai Lama; Lama Thubten Yeshe; Kirti Tsenshab Rinpoche; Lama Zopa Rinpoche.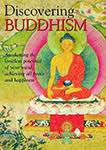 Zen Buddhism: In Search of Self (Gong Jae-Sung, Korea, 2007) documentary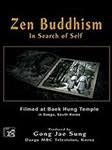 Amongst White Clouds
~ Chinese Buddhist hermit monks (
Edward A. Burger
, 2007)
documentary

The Zen Mind
(
Jon Braeley
, 2006)
documentary
Soji Monastery; Kyoto Zen Center; Dogen Sangha-Tokyo; Tenruji temple; Nanzenji temple; Ryoanji Temple; Komazawa University

Preaching From Pictures: A Japanese Mandala(David W Plath, 2006) documentary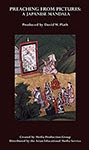 -------
Films by John Daido Loori:
Watching the Rock Grow: the History of Zen Mountain Monastery
[videocassette] exec. prod.
John Daido Loori
, 64 min., Dharma Communications, 1990.
documentary


Now I Know You: A Video Tribute to Taizan Maezumi Roshi
[videocassette] exec. prod.
John Daido Loori
, 56 min., Dharma Communications, 1996.
documentary
[see: http://www.johndaidoloori.org/jdl/index.php?option=com_content&task=view&id=26&Itemid=51]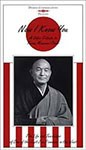 -------
Films by Todd Lewis:
Buddhist Rituals at Burmese Stûpas
(
Todd Lewis
, 1995: 12 minutes)
documentary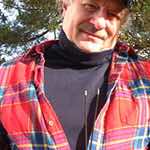 Daruma-san: Annual Rituals of Amulet Renewal
(
Todd Lewis
, 1994: 14 minutes)
documentary

Images from a Daruma-san Exhibition (Todd Lewis, 1994: 10 minutes) documentary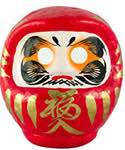 From the website http://college.holycross.edu/faculty/tlewis/FilmListingPage.htm : "Videos shot, directed and produced by Professor Todd Lewis and distributed by East-West Initiatives. These short films were designed for classroom use in high schools and colleges. Each comes with a short guide, complete with a bibliography for additional readings."
-------
Video Sangha provides an array of education videos online at: http://www.videosangha.net/
-------
The following three films are reviewed in
The Journal of Buddhist Ethics, Volume 14 (2007).
http://www.buddhistethics.org/
Films by Edward Burger, "Amongst White Clouds," and Kesang Tsetan, "On
the Road with the Red God Macchendranath," are reviewed by Joanna
Kirkpatrick.

John Daido Loori's "The True Dharma Eye: Zen Master Dogen's Three
Hundred Koans" is reviewed by Gregory Miller.

Michael Goldberg's film, "A Zen Life: D.T. Suzuki," is reviewed by Wayne
S. Yokoyama.
----------------
Seeing Through the Screen: Buddhism and Film
Taught by Professor Robert Sharf, director of the Group in Buddhist Studies, University of California, Berkeley. http://buddhiststudies.berkeley.edu/filmseries/
BuddhaFest Film Festival talks & meditation, in Washington, DC: http://www.buddhafest.org/films-talks/
International Buddhist Film Festival, in San Francisco: http://www.ibff.org/
----------------
Zen Filmmaking:http://www.filmmaking.net/articles/show_article.asp?id=34 and http://scottshaw.com/zenfilmmaking.html
Thai Buddhism in Horror Films: Nang Nak and Uncle Boonmee Who Can Recall his past Lives
http://ww2.coastal.edu/rgreen/
Books on Buddhist Movies (representions of Buddhism in Film)
Buddhism Goes to the Movies, Ronald S. Green, Routledge, 2013.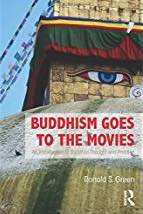 Buddhism and American Cinema, compiled and edited by Gary Storhoff and John Whalen-Bridge, SUNY, 2015.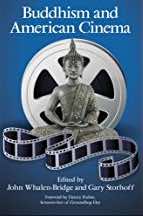 Silver Screen Buddha: Buddhism in Asian and Western Film, Sharon A. Suh, Bloomsbury Academic, 2015.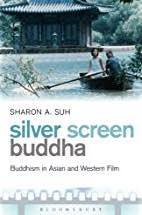 Seeing Like the Buddha: Enlightenment Through Film, Francisca Cho, SUNY, 2017.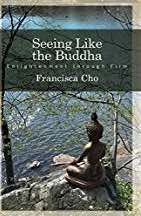 ---
Other related books
Japanese Mythology in Film: A Semiotic Approach to Reading Japanese Film and Anime, Yoshiko Okuyama, Lexington Books, 2016.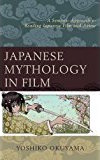 Im Kwon-Taek: The Making of a Korean National Cinema (Contemporary Approaches to Film and Media Series), edited by David E. James and Kyung Hyun Kim, Wayne State University Press, 2001.